Latest News
CEU, CKSC, Miriam complete title sweeps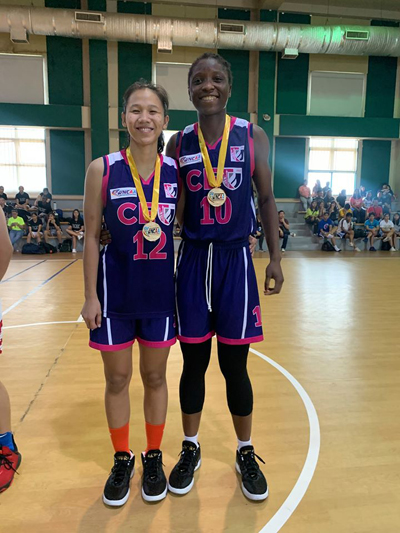 CEU's Jenina Ann Solis, seniors' season MVP
It was a sweep for defending champions Centro Escolar University, Chiang Kai Shek College and Miriam College in Season 50 of the Women's National Collegiate Athletic Association (WNCAA) basketball over the weekend.
CEU snared its ninth straight seniors crown by dominating San Beda Alabang, 86-61, at the St. Stephen's gym on Saturday, and 79-36 the following day at the UMAK gym.
CKSC whipped De La Salle Zobel, 94-27 and 83-48, for its fourth straight juniors championship.
In the midgets level, Miriam completed a three-peat after beating St. Paul Pasig twice, 57-56 and 57-43.
Named Most Valuable Players were CEU's Jenina Ann Solis (season) and Opeyemi Lawan (finals) in seniors; CKSC's Karl Ann Pingol (season) and Kristine Cayabyab (finals) in juniors; and Miriam's Maria Graciella Reyes in the midgets level.
In the volleyball tournament, it will be CEU versus San Beda anew as the title holder Lady Scorpions try to keep their championship against the Red Lions. The best-of-three finals begins this Sunday, Nov. 24.